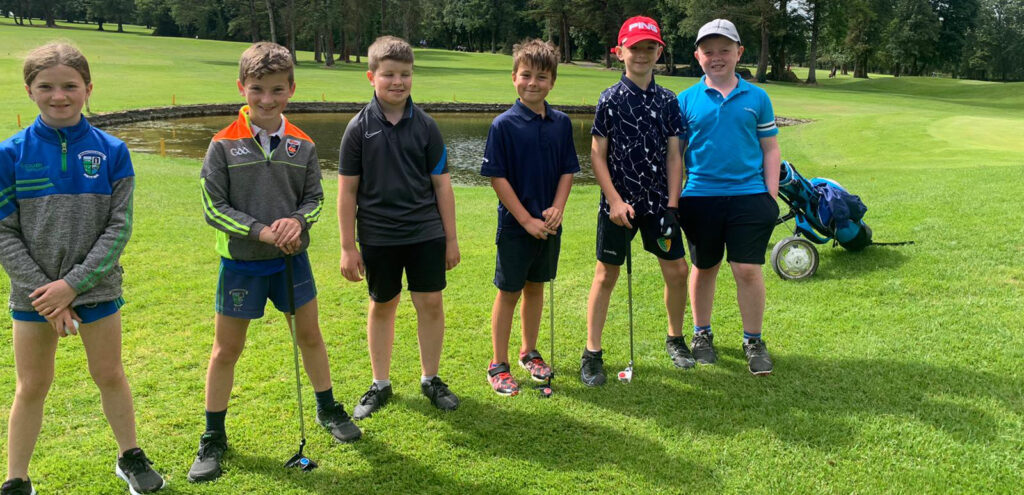 Welcome to our Junior Club
Charleville Golf Club proudly hosts a junior membership that is both inclusive and progressive, designed to assist our juniors in reaching their goals. We welcome all juniors to become a part of our warm and friendly culture which provides a unique club experience leading into their golfing future.
Charleville Golf Club is very keen to promote the game of golf in this area.
We would like to extend a warm welcome to any child from the age of 7 to 18 to join the Club in either our Cadet, or Junior sections. Cadet membership is for under 10's and junior for over 10's to 18 years of age.
We are very fortunate to have a great facilities for all ages – from practice putting green, hitting nets, practice chipping green, driving range and 18 holes. In addition we have the support of our club pro Mark Collins.
To join you will need to complete the membership application form – see link below. You will need a proposer and seconder who are currently members.
You will also need to read and sign our codes of conduct for both juniors and parents.
The completed forms and payment can be returned to our office in the clubhouse – which is open Monday to Friday from 9.30am to 2.30pm. If you need any support on how to join or how to get started with the game please contact our office on (063) 81257 or our Junior Officer Claude Keane on (086)6013289
Junior Rate over €10 -€130
If you are brand new to the game of golf we typically run beginner lessons throughout July and August – you don't have to be a member to join these sessions and we see them as an ideal opportunity to get an introduction to the game. These usually take the form of three half hour lessons to give a junior a fundamental introduction to the game. These lessons are in small groups on our practice facilities and are supported by our club pro. You don't even need clubs as we will try and source clubs for you if needed for these sessions. At the end of the programme we finish up with a session where we get the new beginners out on the course for a team competition supported by our members.
If you would like to start getting lessons outside of the group sessions, our Pro Mark Collins is happy to help with any coaching requirements and can be contacted through the main contact number (063) 81257.
Competitions typically are held every Friday morning during the summer, with additional opportunities to play competitively during school holidays. Competitions are for members only. For the cadets U10's typically we run team 7 hole team competitions and for over 10's we run 9 to 18 holes competitions graded for age and ability.
Our Junior Committee ensures that all procedures such as Safeguarding are in place to make Charleville Golf Club a safe and enjoyable site for all our younger members.
Claude Keane (086) 6013289
Designated Liaison Person:
Jerry Murray (085) 1372284